11 Honoré, known for its unparalleled collection of luxury designer apparel—available in sizes 12–26—launched its own private label collection on June 23rd. The skilled duo of founder and CEO Patrick Herning and design director Danielle Williams Eke, along with their team, began formulating a collection of elevated essentials months ago. Little did they know that coinciding with their release date, the world would transition to a completely new WFH lifestyle, causing their sartorial focus to shift to exactly what 11 Honoré offers: modern wardrobe staples that don't sacrifice style for practicality. "I think about god shining a light on us," says Herning of their impeccable timing.
The new collection's price point ranges from $98 to $598 and contains everything from polished blazers and shirt dresses to chic sweats. The color palette is rooted in neutrals—classic creams, blacks, and whites interspersed with rich blues and a modern mushroom hue. These are clothes you want to (and are proud to) live your life in. We caught up with Herning and Williams Eke to discuss the story behind the collection and their thoughts on the plus-size fashion industry.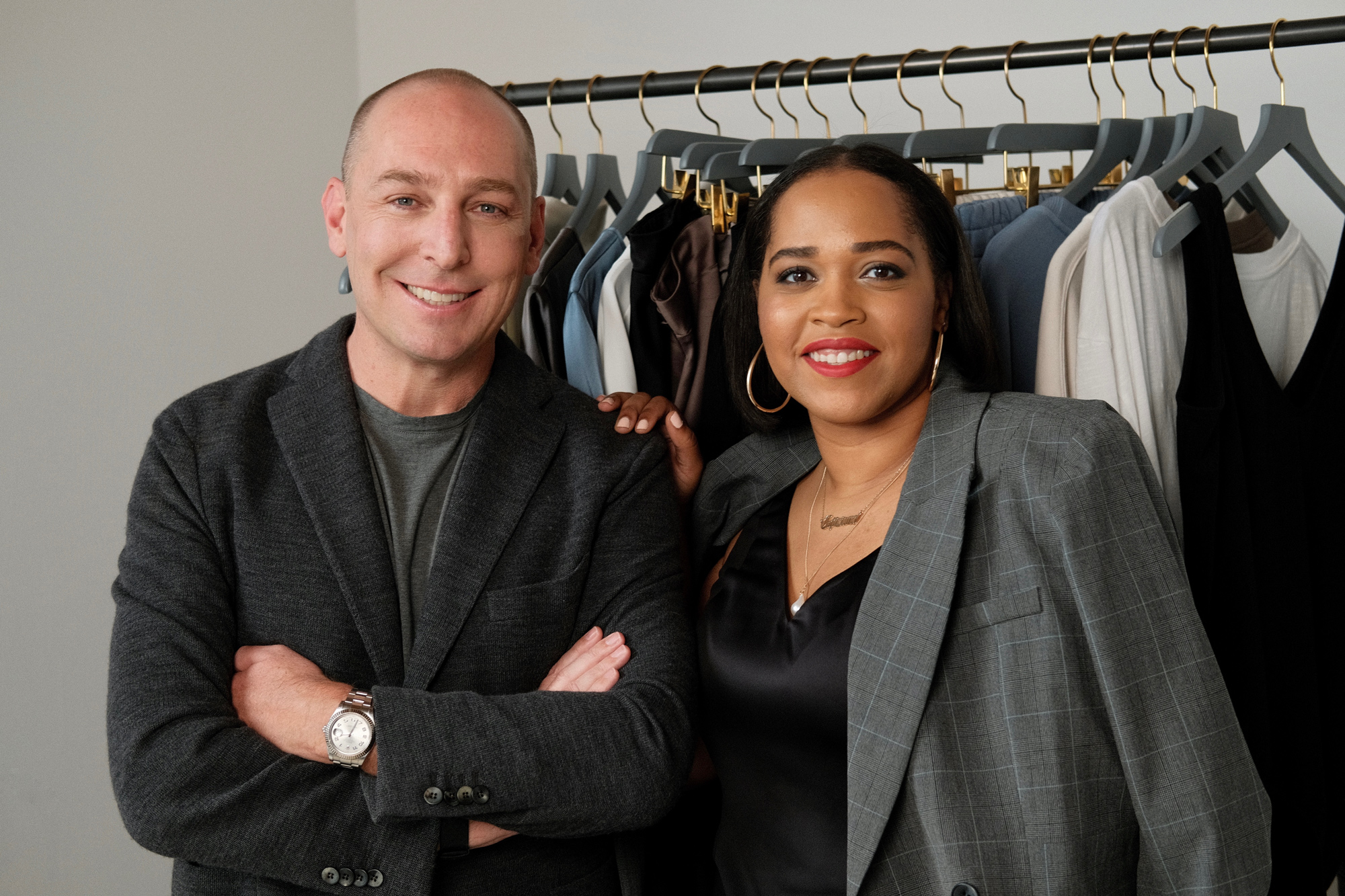 On why they launched:
Patrick Herning: "Private label, just as a product offering for companies, is usually about margin health and opportunities to increase revenue. Sure, all of that's true, but for us it was really a reaction to the [systemic] issue that we would find day in and day out, season over season, where we couldn't get brands to go up to a 26, we would still struggle with fit problems, or we wouldn't be able to find a price point that made sense for a particular style. By introducing private label, focusing on fit, focusing on integrity and everything that our company stands for, we now have an opportunity to not only dress more women, but to also have an aspirational price point that sits just below our existing brand partners in the overall 11 Honoré matrix."
On the importance of fit:
Danielle Williams Eke: "The most common feedback we hear from a lot of plus-size customers is about fit. Whether you're a plus-size brand or a straight-size brand transitioning into plus, the fit is always the hardest piece of that puzzle. We focused on things like having a real fit model versus fitting on a dress form so that we can understand how clothes move and feel and stretch. Our grade rule was really important, how we scale the size up to a 26 and scale down to a 12. That's always a hard part for a lot of brands to get. The way we really wanted to tackle that was by getting a group of women from our office, from a size 12 through 26, to try on these clothes and give us feedback. We were able to see that as we go up to a 22 or 24 in a top, maybe it was getting too long. If we were scaling down to a 12 or 14, then the armhole was getting too small. Without taking that extra step, those are things that you miss."
On the makeup of the collection:
DWE: "We wanted to look in the plus-size retail landscape to really see what was missing, what women were asking for. It really was about these modern wardrobe staples that were of high quality with good fit. The other piece of that was looking at straight-size brands that we've always admired. One of those was Donna Karan and her seven easy pieces, which were really about getting a group of garments together that could be mixed and matched and used throughout different aspects of your life. We really wanted to adopt that architecture in terms of building the line. The great thing is that we started designing this pre-COVID, and as we've transitioned into our current lifestyle, this collection is actually even more relevant than I think we thought it was going to be."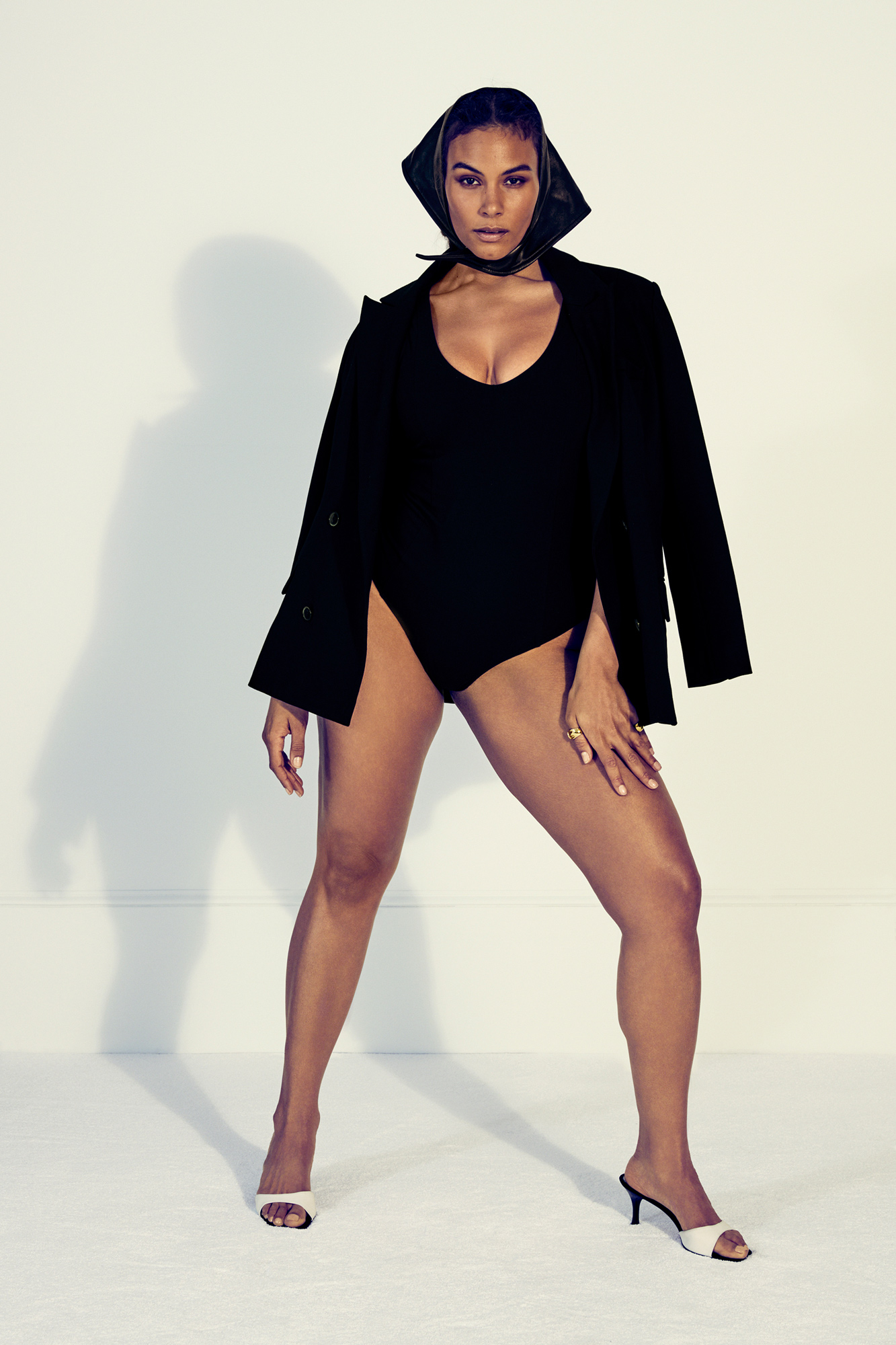 On steering clear of the word basic:
PH: "I know it's semantics, but we're really careful not to use the word basic. The reason I say that is this collection is based on a simplistic yet super stylish and chic approach to dressing. We're talking about pared-back essentials. It's really important that she doesn't feel that our thought process behind this was to give her basics; it was to give her essentials in which she can grow her wardrobe upon. As a retailer, we have this unique opportunity to identify what we're missing in the overall scheme of brands we carry, not only from a price-point perspective, but from a style perspective. It's really meant to be about giving her an awesome black pant to go with that Sally LaPointe investment coat she loves."
On the inspiration behind the designs:
DWE: "Women have always been the ultimate inspiration to me. We want to address as many women as we possibly can, and in order to do that, you really have to understand where they are in the different facets of their lives. We are mothers and wives and businesswomen. We're all working from home and doing multiple things. As we go on to develop fall and holiday, that challenge of the intersection between casual and dressy is something I'm super excited to tackle head-on because it does force me to think outside of the box and look at new fabrics in a different way. It's a challenge, but I'm really excited because to me it's something fresh and new that isn't out there. It's untouched territory."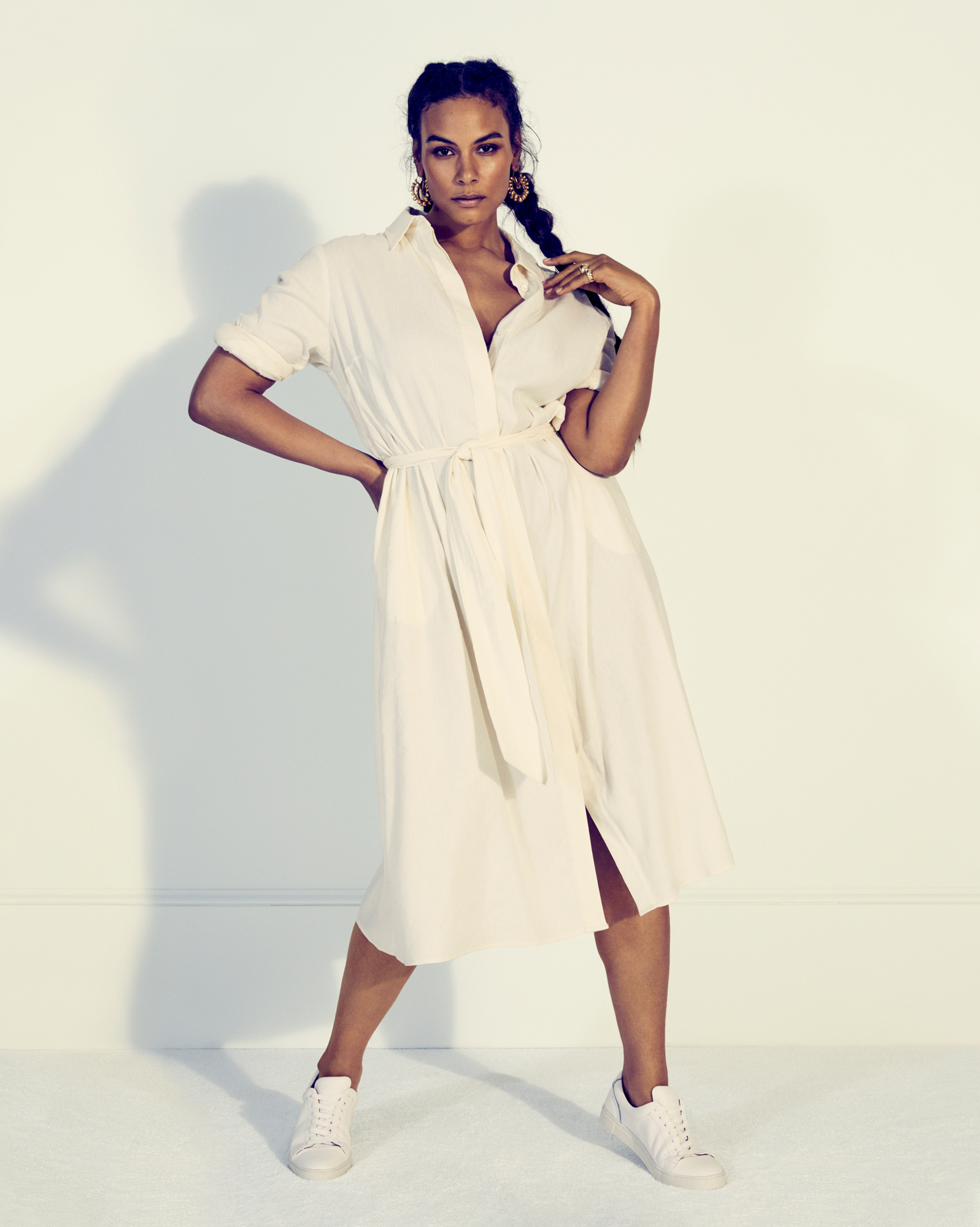 On the changing landscape of plus-size fashion:
PH: "I ideated this back in 2016. We had been developing the business and went to market to look at fall '17 collections. That fashion week, Michael Kors sent Ashley Graham down the runway. Prabal had his 'I Am Feminist' tee. A conversation had started. We were eight months in development ahead of that and couldn't have anticipated that was going to happen. You never want to be too far ahead of the wave because the wave crashes on you. If you're riding the wave, you're with a bunch of other surfers, and it's competitive. We have been pulling the wave. As a result, we have seen, firsthand, the industry changing. The thing that's so exciting for all of us at 11 Honoré is sure, we struggle with fit, straight-size retailers struggle with fit, but just seeing the commitment from brands who want to do it. Some brands paused, not because they didn't believe in it, but because they wanted to get it right."
On how 11 Honoré fits into fashion's current moment of reckoning:
DWE: "We like to use the term 'fashion reimagined,' and to me that continues. It's a cycle. I think you have to always continue to look at the lifestyle of your customer. Brands who don't focus on their customer enough get lost in the sauce. I think the more we focus on our customer and her current lifestyle and how we can evolve to what it is that she's looking for, that's how we stay relevant in the midst of what's happening in the industry."
PH: "I think our private label, it really is a love letter to our customer. All of this was in development pre-COVID, so it is speaking to her current lifestyle. We want to continue to pay attention to that lifestyle and really develop and build into this brand in partnership with her, with where she is. There's an emotional connection to how she's going to react to this."
On where plus-size fashion goes from here:
DWE: "I think the industry should approach it in the same way that we are all currently approaching diversity. Whether it's color diversity, size diversity, preference diversity, whatever it may be, you have to just start. Again, my inspiration is always women, so I think we need to see more women who look like us. The more we can break down those roadblocks that have been in the way, the quicker we can move forward."
Shop the Essentials: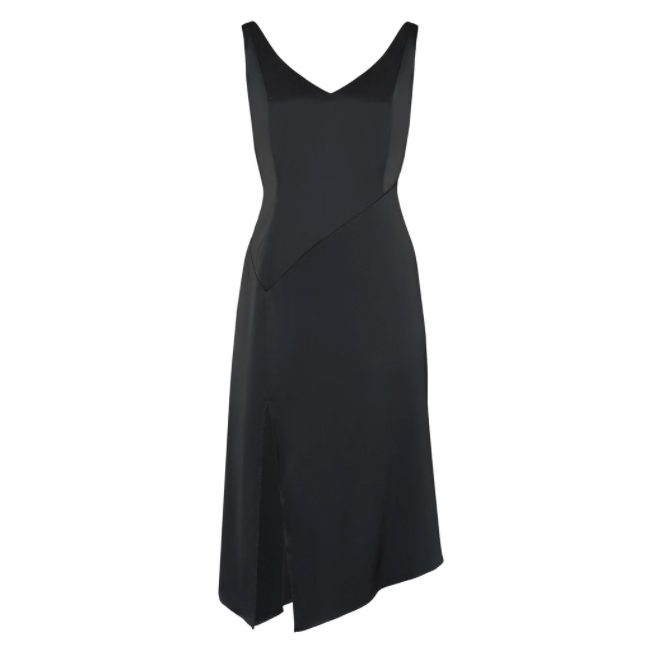 11 Honoré
Nia Dress$498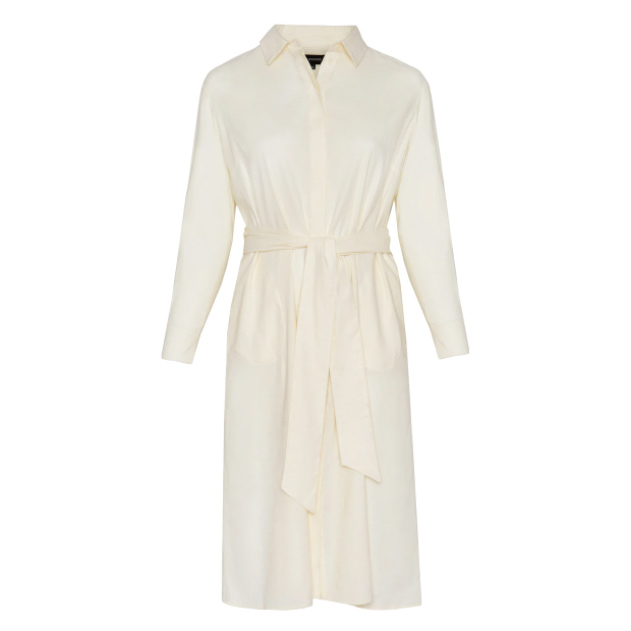 11 Honoré
Chrissy Shirt Dress$568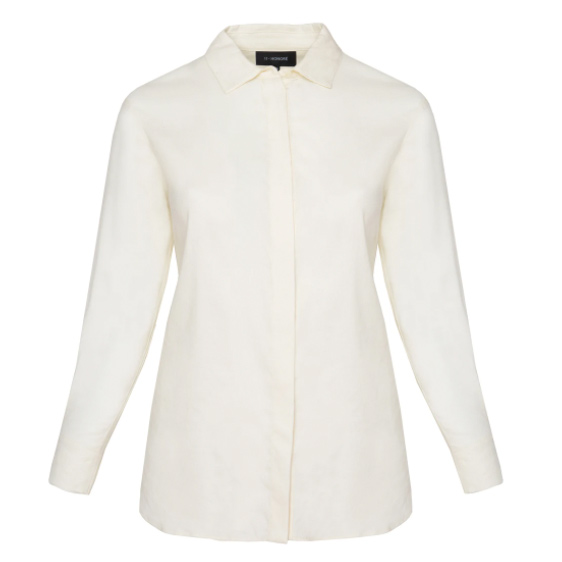 11 Honoré
Reese Shirt$268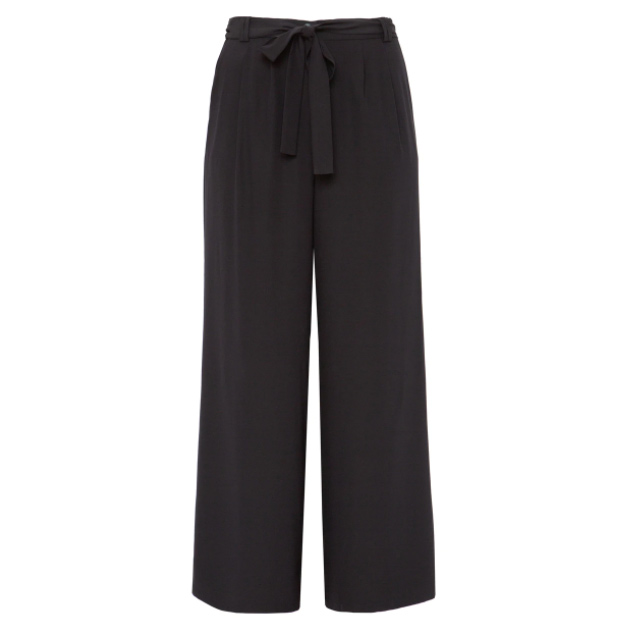 11 Honoré
Maya Pant$348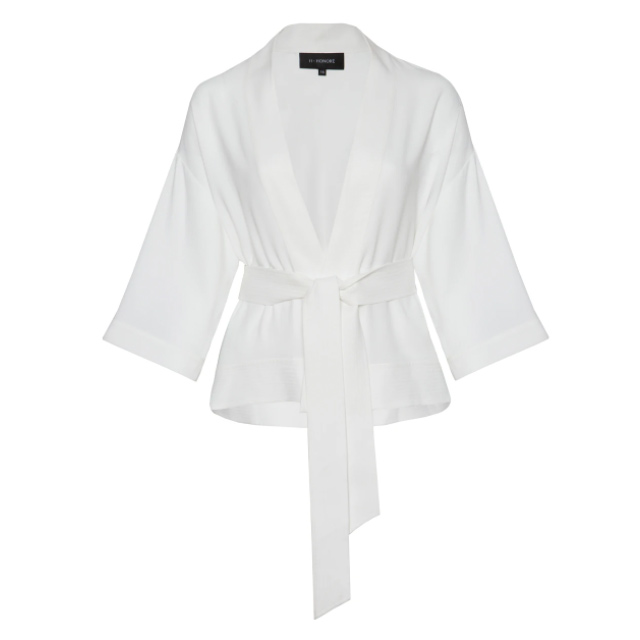 11 Honoré
Kelli Soft Jacket$428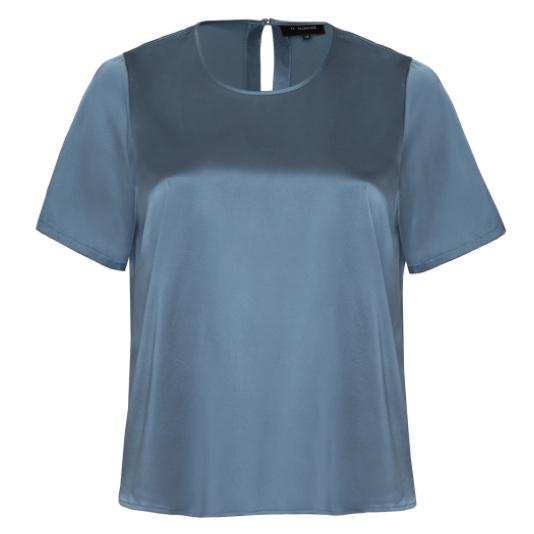 11 Honoré
Aida Top$168
Photos: Courtesy of 11 Honoré
Want more stories like this?
How to Style Shirt Dresses in 5 Different Ways
Surprisingly, Now Is a Great Time to Buy a Luxury Bag
Why You Should Be Investing in Menswear This Summer
Powered by WPeMatico